Are you overwhelmed trying to sync your personal and business/career goals?
Do you become a 'busy fool'
– doing more than you should as you try to balance being empathic with holding people accountable for their performance?
Do you waste time and energy second-guessing or disregarding your intuitive knowledge about the next business decision?
What if you could be a powerful, effective leader while being true to who you really are?
Whether you're a senior executive or aspiring to be one Lily's coaching helps you to achieve Success, Effectiveness, Leadership and Fulfilment
Coaching is firstly about helping you to clarify what you want….not always as easy as it sounds! We become so accustomed to listening to the cacophony of voices in our heads telling us what we 'should' do, 'should' want, 'should' become …that we can't discern the little voice that is truly ours.
Helping you to get clear about who you want to become and what results you want to achieve in order to fulfil your potential is our starting point…
Step Up. Stand Out. Speak Out.
The BE YOURSELF Leadership Coach
A professional Coach, Speaker and Supervisor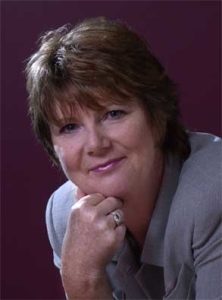 I always believed that women had more power and greater personal strengths than they knew. The key to awakening that personal power is to clarify 'what do you want to do with your unique gifts and talents?'.
My strength lies in helping people to clarify the difference they want to make and helping them to do it.
Blue Heron Coaching supports Women in Senior Management Roles to be confident, successful and poised while remaining true to themselves.