" Lily has extensive experience working with senior and middle level leaders internationally with global organisations. Coaching is future-focused and is designed to help you fulfill your potential, discover more about yourself and achieve maximum impact in your work environment. Coaching programmes provide a safe, confidential space where you explore particular issues or challenges so that you can develop and exercise your personal brand of leadership. "
" Interactive atmosphere, very open and humble stories from Lily. Inspirational and has really made me reflect and challenge myself. "
" I worked with Lily when I moved into a new management role and felt I needed someone outside the company to give me an impartial perspective on challenges I faced and to help me navigate that transition. Lily helped me look at things in a different way, taking a holistic approach- not just focused on work, but on the whole person. I came away from each session with alternative perspectives, practical steps to take to achieve my goals and increased confidence to approach situations I found challenging. Working with Lily was enjoyable and effective. "
" The chance to focus on myself and my career for 2 hours, Lily's history a very interesting journey. "
Something to say? Leave a comment or a testimonial!
The BE YOURSELF Leadership Coach
A professional Coach, Speaker and Supervisor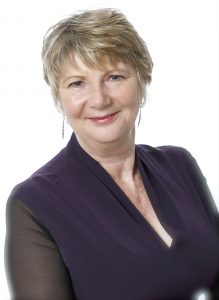 I always believed that women had more power and greater personal strengths than they knew. The key to awakening that personal power is to clarify 'what do you want to do with your unique gifts and talents?'.
My strength lies in helping people to clarify the difference they want to make and helping them to do it.
Blue Heron Coaching supports Women in Senior Management Roles to be confident, successful and poised while remaining true to themselves.